Usoro Isaac Usoro, Ph.D. ('83) – Publicity Secretary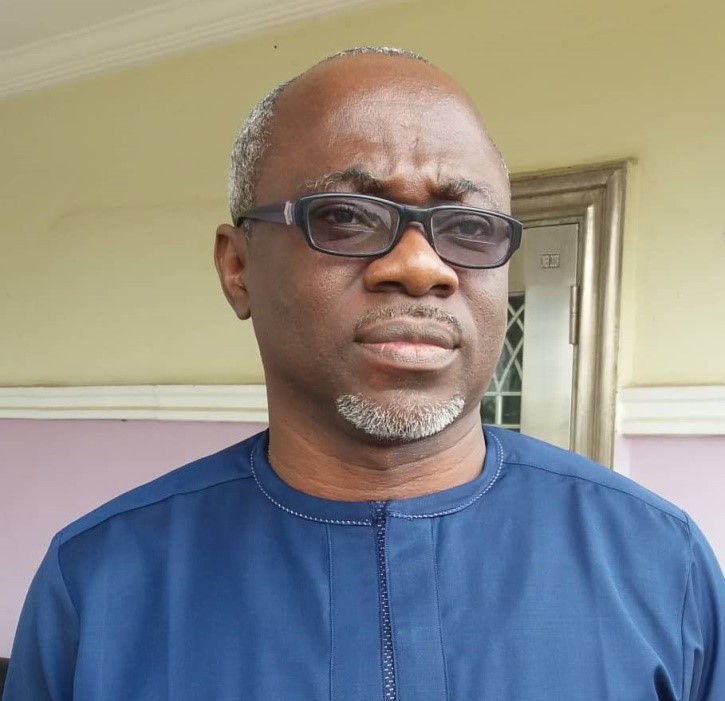 Usoro Isaac Usoro, Ph.D. ('83) – Publicity Secretary
Chief Usoro Isaac Usoro is from Odoro-Enen in Idung Iniang, Eket. He holds a Diploma in Journalism; BA (University of Lagos); MA and Ph.D. – all in Philosophy – from the University of Uyo.
Dr. Usoro finished from GSSAE in 1983 and moved to Lagos in search of greener pastures. He worked with several media organisations as a journalist, starting with the Daily Times of Nigeria in 1989. He rose through the ranks to become the Deputy Editor of Sunday Times in 2000 before leaving. The next stop was the Post Express, which he joined as Assistant Editor in 2001 and left as Acting Editor of the Sunday title in 2003. Usoro joined the Sun Newspaper in 2003 as Deputy Editor of Saturday Sun, where he wrote a popular humour column, The Reality, till he left in 2007. The column was revived in 2018.
From June 2007 to May 2011, Usoro was appointed the Chief Press Secretary to the Governor of Akwa Ibom State. He became the Senior Special Assistant on Media between 2011 and 2015. Since May 2015, Chief Usoro has been running multi-purpose private business concerns, using Skotin Ventures and Imprints Global Ltd.
Chief Usoro, Ph.D. holds three chieftaincy titles namely: Mkpafagh Ekid and Unwana Idua Clan and Ufokutin Idung Iniang.
He has a wife and six children.