You still remember that silent, innocent-looking girl by name Grace Utin Usoro? You should! Well, the name has since been changed to Grace Vasco Joe. Of course, I'm still innocent. Wow! I can't describe the joy of being an alumnus of this great institution—Government Secondary School, Afaha Eket. I belonged to the prestigious 1983 Graduating Class. You are free to label your own class. We rocked both in academics and everything.
Before enrolling in GSSAE, I was admitted to Onna Peoples High School, Onna—just across the river from GSSAE. I was and I'm still hydrophobic — not in love with water generally; except when I drink it. So, I declined the admission. I was thereafter taken to what was my dream school — GSSAE, which was top-of-the-pack among outstanding secondary schools in Eket Local Government and the environs. Guess what? It still is!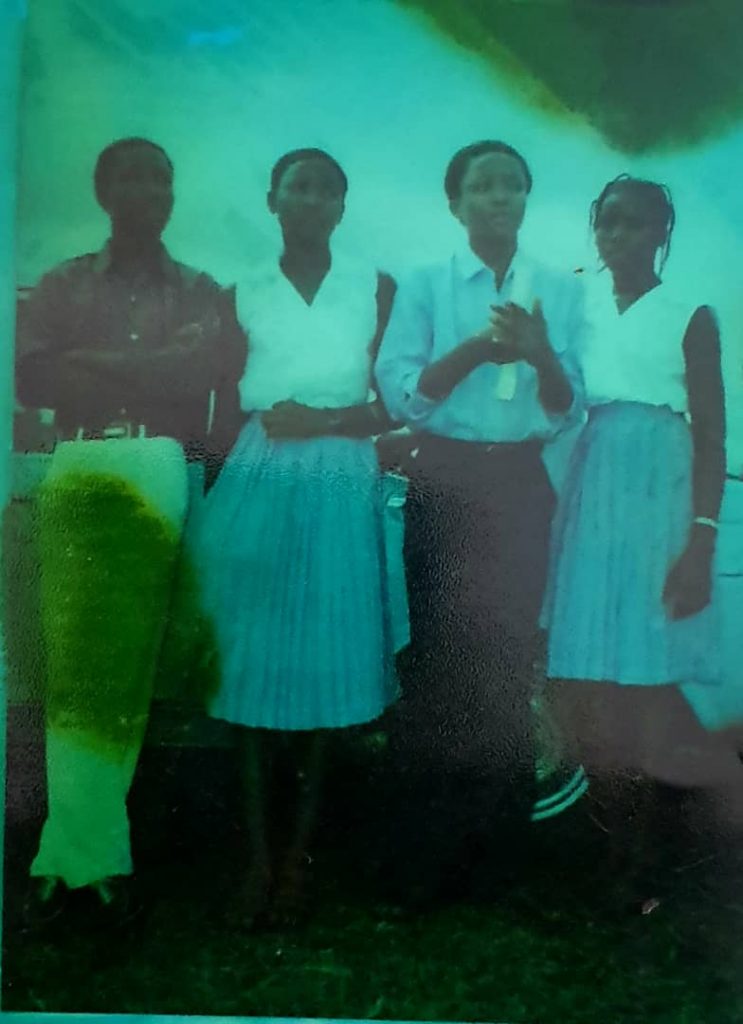 What I loved most about the school even before my admission was the school uniform—especially the one worn by the girls. The colour and design were brilliantly chosen. They were quite attractive. I could not wait to put them on. Eventually, I did.
My first three years in the school were not easy. As the eldest child in the family, I was mandated to attend classes from home — at least for a start. This affected my academic performances because doing a lot of house chores did not give me enough time to concentrate on my studies. But I managed to pass through the first two years from home. The third year was however different. It left a scar on my academic records. I tried my best but it was not good enough. So, with tears in my eyes, I repeated the class because I was not able pass in certain subjects at credit level. This included mathematics.
That drawback made me to join the 1983 Class. However, as bad as the failure was, it served as an eye-opener to me. I realised that there was a lot of competition among us. This spurred me to sit up and study harder than before to meet up with others. It did not take long for my academic performances to start soaring. Suddenly, I found myself Class A, which was meant for pure science students. Amazingly, mathematics became my favourite subject.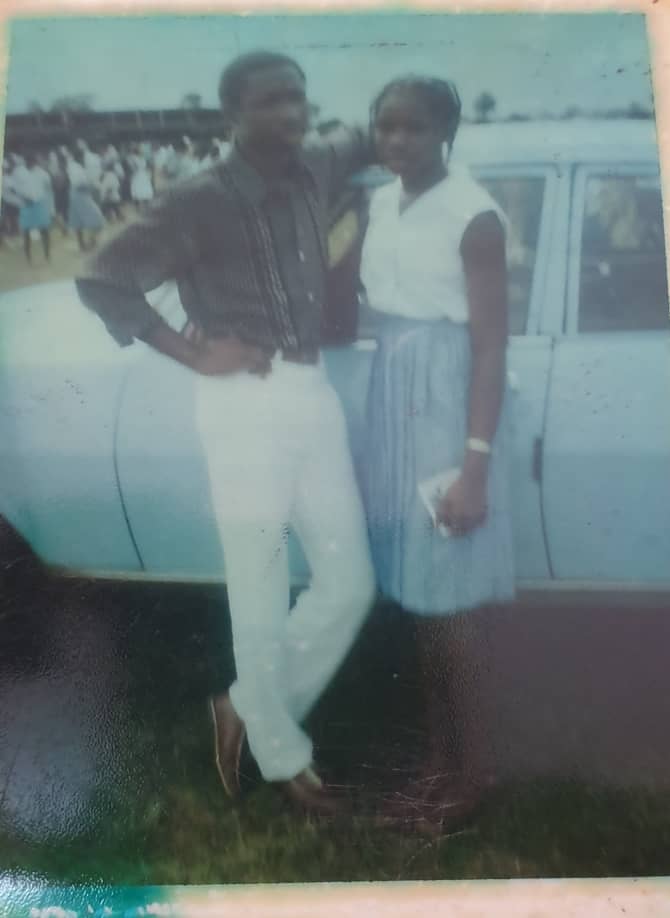 With a sense of academic comfort, I settled down; and made new friends — both boys and girls. Some of them were Okon Etim Asuquo, Mayen Peter Ette, Edifon Ibok, Idongesit Ibanga, Mammi Itu; and others. It was fun having them as friends. My greatest influence in the school was mostly Elder Edet George Utuk, fondly called Uncle Utuk, by almost all the students; by then. He was a thoroughly disciplined gentleman, God-fearing, and a core educationist.
I recall a day in Class Four when I left the class before break-time; having collected electric iron from one of us to give my uncle who was the school electrician, for repairs. Unfortunately for me, I met Uncle Utuk on my way back to the class. I felt like disappearing to escape his interrogation. We walked towards each other. He was confident, and intimidating. I was trembling, expecting the worse.
As I got close to him, he questioned me: "Grace, why are you outside by this time of the day?" With a shaky voice, I greeted him and told him where I went to. He looked at me and said, "You this innocent fool, any other day I meet you outside before break- time, I will…" I took off! Since then, till I left the school, I refused to ever leave the class before break time.
I was not very good in sports. However, I was, and I am still, a sport fan, especially football. But while in school, at a certain point, I had to stop following others to watch football matches involving our school, because in most cases, there was always a fight at the end. I was not ready to sustain any injury.
But I loved inter-house sports; perhaps for one reason. It enabled me dress smartly in my nice sport wear, take photographs with friends; but not beyond the field. I also loved going on a cross-country race. I never missed it, especially when I moved to the dormitory in my Class Four. We ran to Onna People's High School, Onna; Ikot Uso Ekong; Akai Ubium; and so on. It was all fun. I was also a member of the school cultural group. I danced with the group at public events, at least twice before I left the school. That was during 27th May and 1st October celebrations. It was fun!
From GSSAE, I was supposed to move to the university to study medicine, which was my dream course. When my school certificate examinations result was released, I had a pass in two basic subjects. This made me very sad. Uncle Utuk met me one day and encouraged me to register for the examination again. I did! The result was excellent. Faced with certain constraints, I changed my mind from studying medicine to nursing.
I quickly registered for the entrance examination into the School of Midwifery, Oron; passed the examination and was admitted. That was in 1985. I finished successfully in 1987 and I was posted to Cottage Hospital, Ikot Eko Ibon, in Onna; where I worked for a while, then left to have further studies in nursing. I got admission to do in-service training in the School of Nursing, Eket; which I also ended successfully in 1993, with an award of Best Practical Student in the Graduating Class. Since then I have been working as Registered Nurse/Midwife at Immanuel General Hospital Eket, where I have enjoyed promotions from one level to another as at when due.
In 2012, I got admission as a direct entry student in the Department of Nursing Science at the University of Calabar. I completed my four years programme with excellent grades in 2016. All this came to reality because I had promised myself that I must have a university certificate in this life; and God did it for me, to Him be all the glory. As a result of this achievement, I was appointed the Chief Nursing Officer in charge of Nursing Department at Immanuel General Hospital, Eket, in 2020. I was raised above many of my seniors.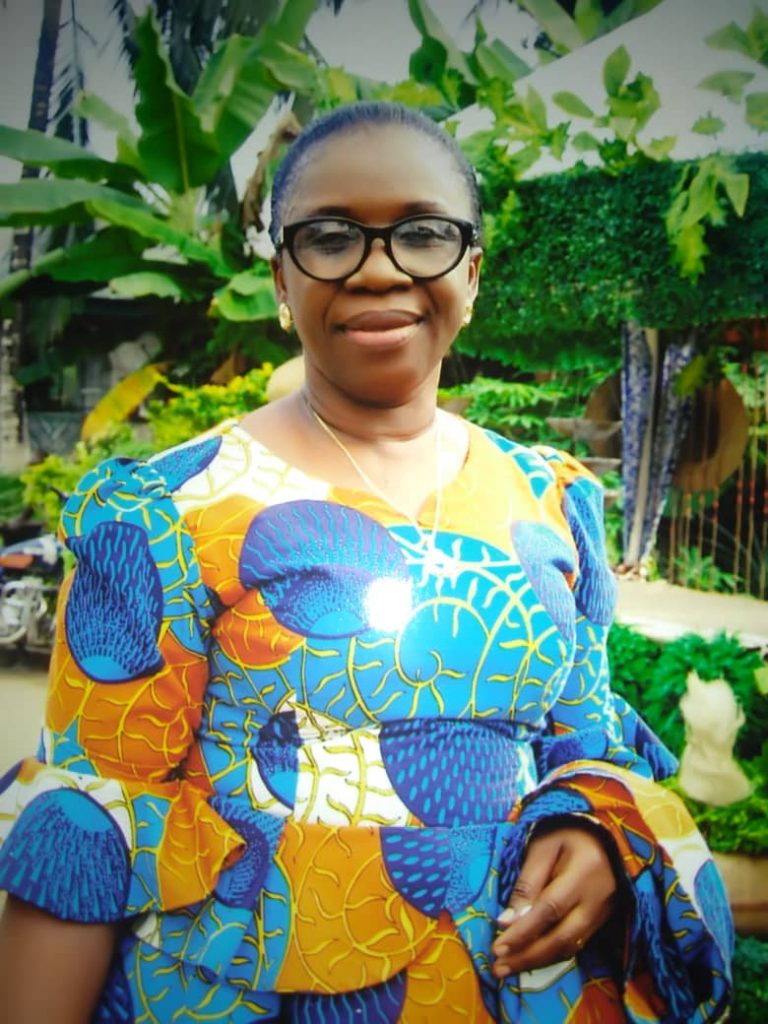 My advice to the current and future students is that, they should stay focused and refuse to be distracted by peer groups; keep to the school rules and regulations, and above all, acknowledge the presence of God in their lives and fear Him. This will help them in life after secondary school. We must all learn to be practising Christians, give generously, be humble, disciplined, respectful and honest. These are virtues the legendary Elder Utuk expects of us.