At no time have I ever, in all of my 54 odd years, scripted anything out of the memories of my five years of secondary education at Government Secondary School, Afaha Eket. The reason is personal; and it is simply that I have always tended to think about the future more than the past. Now that I have cause to do so, I accept that there are fond memories worth relishing, after all.
It was in 1978 that I finished my primary education. I actually attended two schools: Army Day Primary School, Calabar, and Primary School Hospital Road, Eket.  It was trendy in those days for children to desire to enrol in the National Common Entrance Examination for admission into any of the several Federal Government Colleges. I did, like others. But guess what! On the examination day, I forgot to go to the exam centre. How did that happen?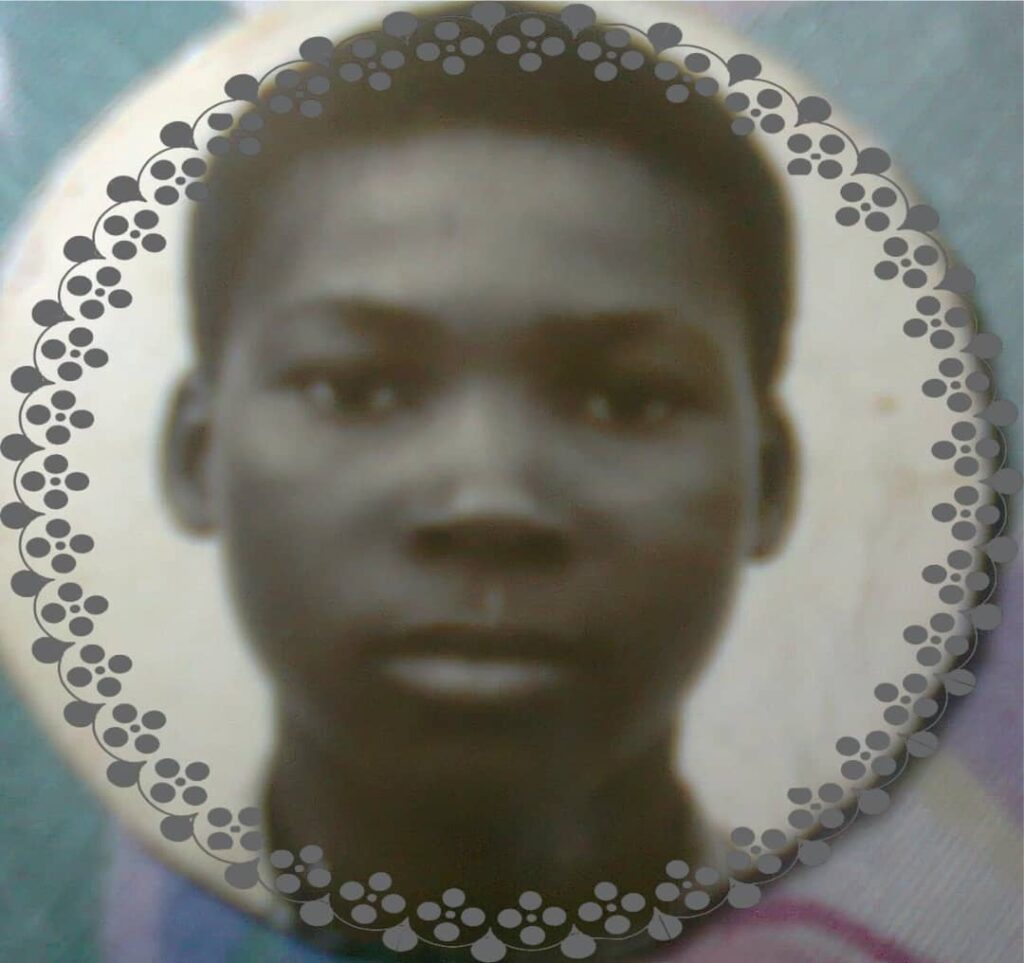 The previous day, I did something to upset my mother, so she gave me a rough hand. The following day, which was examination day, in order to make amends, I took a machete, and off I went into the Ewang forest across the Qua River. My mission was to fetch fire wood for my mother. I fetched excess firewood; such that my mother had to get a pick-up van to evacuate them from the edge of the forest! It was when I got home in the evening that I realized what harm I did to myself. Mother had earlier gone everywhere to look for me when she heard that other children were going for the exam!
That was how I ended up at Government Secondary School, Afaha Eket after taking the state common entrance examination and making it at the interview. My father had taken time to prep my brother, Edet, and I for the exams. But on second thought, I must admit that I may not have made the Federal Government College admission list; given my notorious and legendary catastrophic performances in mathematics. Till today, I still cannot make sense of those triangles and rectangles and why y2 + x2 should equal anything!
So, here I was, in this beautiful school with an enticing academic environment. I would surely be lying if I claim that I remember all my teachers! Not because they didn't impact greatly on me, but again my memory isn't as good as that of others capable of remembering minute details of names. I do better with faces.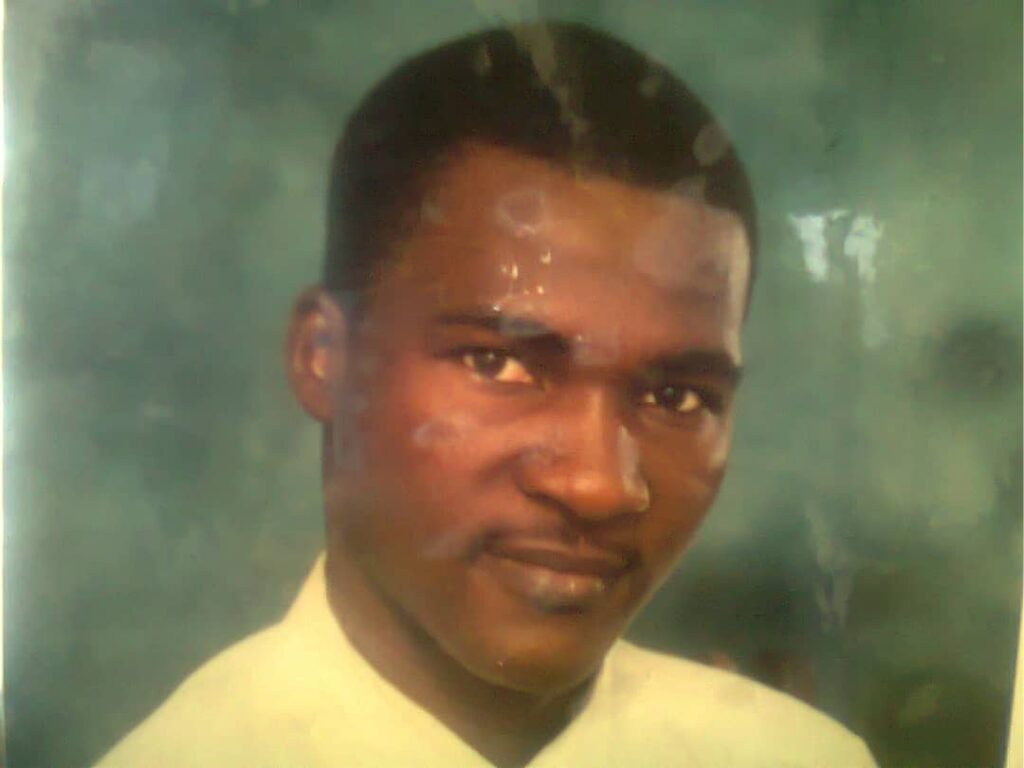 However, I do remember our disciplinarian principal, Elder Utuk. He would come once in a while to our class to teach English Language or biology. I had several encounters with him; for good though. Being on state tuition scholarship, he always needed to renew it for me each session when I did well to make the first five in the sessional exams. Once, he had to settle an issue between my bosom friend, Anniekan Etuk and I. Anniekan had inadvertently burst a boil I had on one of my butts! At that time, we used to play temperature with the thump. Sadly, on this day, I had a ripe boil; and because I screamed so loud, the attention of the principal was drawn to us. He sent for our parents. But at the end, I did confess that Anniekan and I were great friends! I don't think he was punished.
I cannot forget Mr. Otu! He was the librarian and our literature teacher. Otu was my maternal uncle of sort and encouraged me to access and read books in the library as much as I wanted! Though literature was one of my favourite subjects, Mr. Otu didn't make it exciting because he spoke with a drawl and sent many of us to sleep in class! That, however, was not why I failed the subject in the school certificate examination. I think it was because, as a very "rich" student, I recall that I could only borrow Julius Caesar just a day before the exam. My f9 sticks with me till today.
I also remember Rev. Johnson, the Bible Knowledge teacher; Mr. Augustine Andrew Umontuen, Mr. Elijah Ukpe, Mr. Ekanem, the government teacher; Mr. Edem, the economics teacher; Mrs. Williams; Mr/Mrs. Anwan, Mrs Ene, the English Language teacher; and Mr. Essang, the Agric teacher. He used to speak English as if he was singing; while making outlandish gesticulations with his hands. Then he would stretch his arm from his belly to his chin. He would also rotate his waist from side to side all through his classes. I did all I could to avoid the farm practical. But I couldn't. Truly, Mr Essang was an interesting teacher.
I went to school from home — some three kilometres away. At some point, my late uncle's wife, Madam Well-Wishers, whose children, Ima and Nse Edet Batta, were also my classmates, gave me a bicycle with which I rode to school daily. With it, on one free day, my friends: Aniekan Etuk, Aniefiok Nse Ikot and I cycled to Ibeno beach and back! Our adventurous spirit didn't start today!
On another free day, my two friends and others took an expedition to the forest bordering our school. We observed plants, looked out for animals, birds, and were cautious of snakes. On one of such expeditions, we discovered a local gin distillery plant in the forest. The operators of the plant took us through the process of distilling palm wine into local gin. On one occasion, we went beyond the distillery plant until we discovered a fast-running but narrow stream, which was a branch of the Ekie Atai Creek. We wanted to cross to the other side of the swamp, but couldn't figure out how, until one of us suggested we should fell a tree and use it to cross the stream. Did we succeed? No! The tree stopped halfway!
I also recall a trip to ONNA for athletics competition at Ndon Eyo High School. My brother, Edet, and I got a free ride to the school about eight kilometres away. We enjoyed the games until it was getting dark. That was when we realized that we didn't have transportation back to Eket. With no money in our pockets, the prospect of walking the forested road back to Eket scared us to no end. We couldn't sleep in Ndon Eyo. So, we started the long trek with our hearts in our mouths, muttering prayers, conscious of the night birds and animals. We could hear their noises all the way. We were lucky that a good citizen who passed through the lonely road on a motorbike, stopped to help!
As already stated, I didn't live in the dormitory all through my years in school. So, I cannot speak about dormitory experiences. However, I remember my classmates: Sam Akpe, Godwin Edoho, Aniefiok Udoyo, Charles Edukanah, Edikan Joshua (who is now my sister-in-law), Usoro Usoro, the late Ibanga Etang, Idorenyin Ekwo, Edidiong Umoetok, Sammy Abasiubong. There were many others.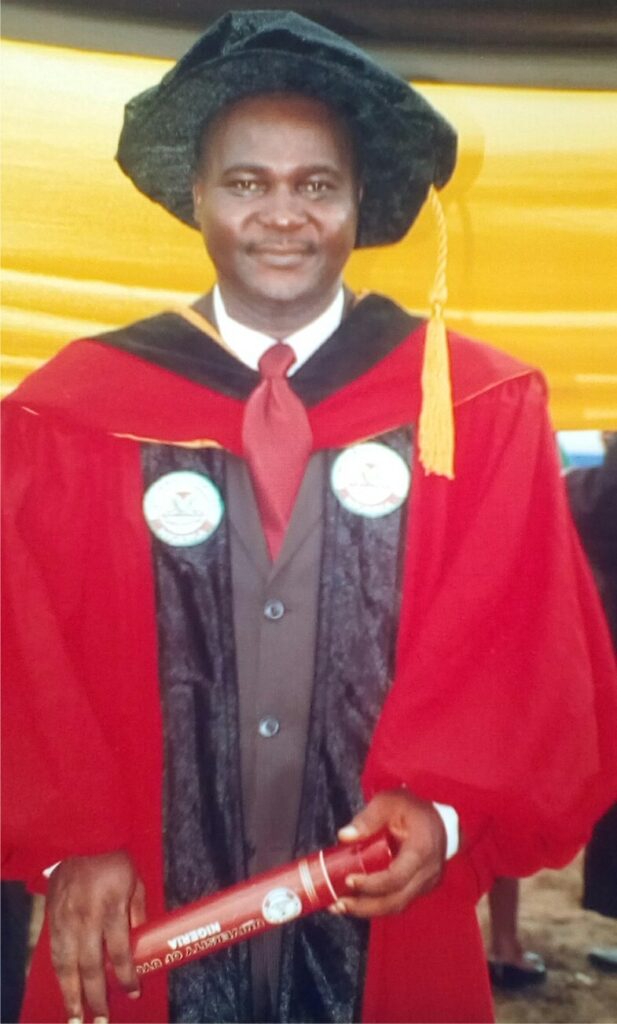 I do recall one repeated incident, when my classmates and I would come into our classes each morning to see burnt candles on our school desks. We were usually informed unofficially that members of the Ancient Mystical Order of the Rosae Crusie (AMORC) who had taken the ground floor of our classroom block for use as their temple would, perhaps, for lack of sufficient space, stream into our classrooms for their meditation. As curious as children could be, we would climb up the barricaded windows to have a peep of their temple. There was really nothing to see in the room beyond a boxed portion in one corner, which must have been the inner temple or sanctum! We had no idea what was in there.
After my WAEC examination and exit from our alma mater in 1983, I underwent training in bedside and mental health care between 1984 and 1990; a journey that took me to hospitals in Oron, Eket, Uyo, etc. In 1992 I enrolled to study communication arts at the University of Uyo. That put paid to all aspirations of studying medicine or law.
When I was a child, I told my soldier-father when he asked, that I was going to be a medical doctor. That was only a dream because someone like me with a natural weakness in mathematics, had no business with medicine. The dream of being a lawyer also died naturally because after bagging F9 in literature (one of my favourite subjects) in WAEC, I rested my case and opted for journalism. I have always loved newspapers, magazines and the radio.
My journey in the communication arts has also put in my file a master and doctorate degrees with specialization in health, science, environmental and development communication. I have taught these and related courses for two decades now at the Department of Communication Arts, University of Uyo; moving from the bottom as graduate assistant to somewhere near the top as associate professor.
That academic journey has also afforded me the opportunity to share ideas with people, students, scholars, professionals and fellow academic in Nigeria, Kenya, Ghana, Italy, Switzerland, Sweden, Brazil, United States and Russia. These I do, by writing journal articles, book chapters and books; learning, teaching, mentoring, and attending conferences. I need to underline the fact that it is God who makes all these possible; though family, friends, colleagues, and others have lent enormous support. I am most grateful!
Please do well to show sufficient interest by reading and looking up content on science, health, environmental and development issues in newspapers, magazines, books, television, film, video and the internet. Keep well, stay safe!!! Be empowered with knowledge!!!
I am blessed with four wonderful children for whom I am eternally grateful! I live in Akwa Ibom State. I can be reached on: [email protected]