Certain things in life do not happen twice. One of such things is my journey through Government Secondary School, Afaha Eket. At that time, it was called Comprehensive Secondary School. My joy is that I made the best use of that opportunity when it came. What an experience that was! I did not only pass through the school; the school equally passed through me. It ignited something in me; shaped; nurtured and sent me forth to fly higher and higher.
My name is Monday Isaiah Akpanabiatu. I am a professor of clinical biochemistry and toxicology, currently teaching at the University of Uyo. I was born in Ekpene Obo, Esit Eket Local Government Area on the 6th of August 1959. I belong to the 1979 graduating class of Government Secondary School, Afaha Eket.
There is an interesting background to how I ended up in the prestigious Government Secondary School, Afaha Eket. For a start, I duly passed through the primary school in my village and got admitted to a certain secondary school in the former Eket Local Government Area. Before long, I realised that many students did not leave that school with good results. I observed this over time and decided to take my destiny in my hands by leaving the school.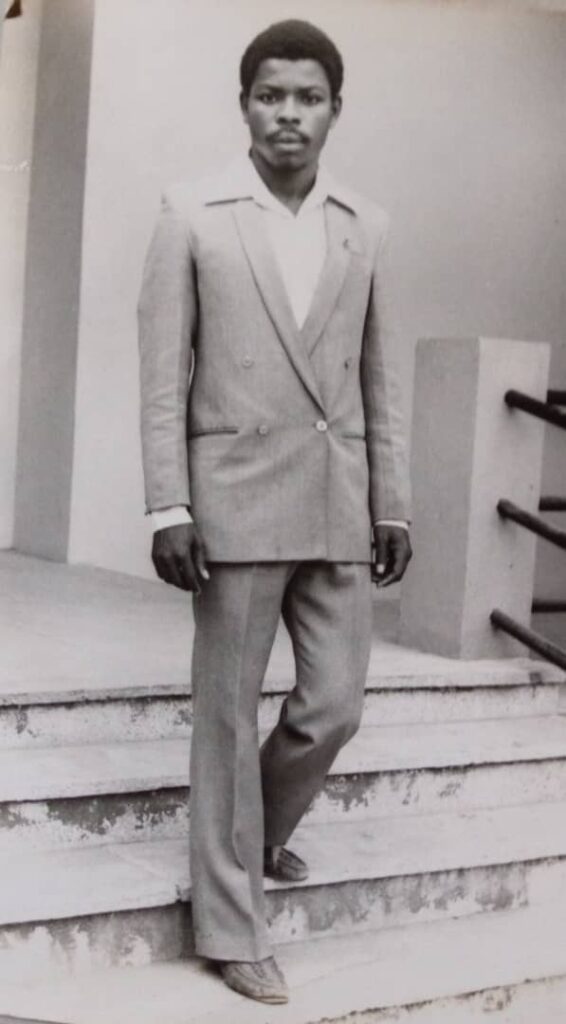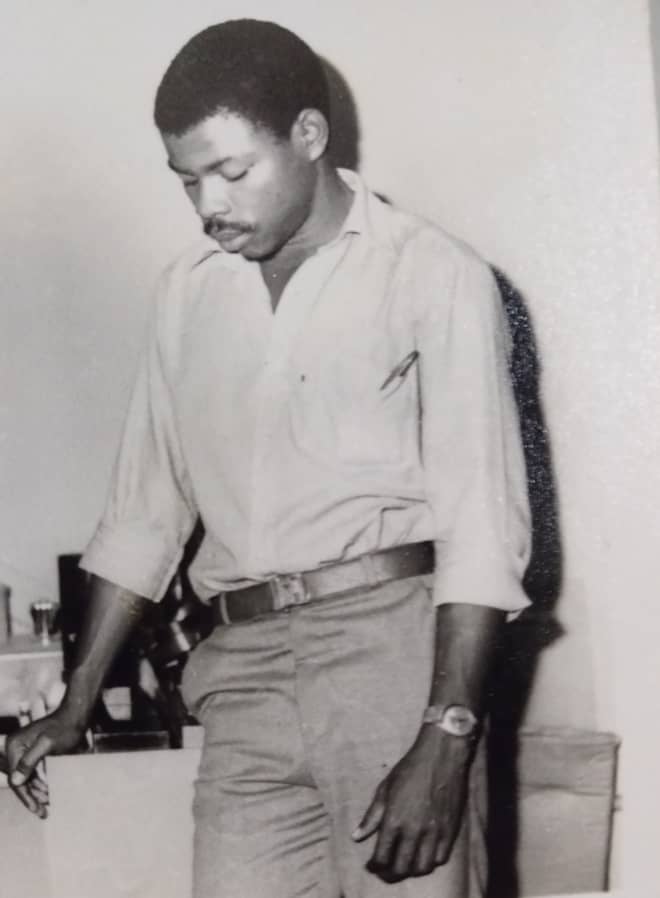 Young, curious and adventurous, I took off to St. Francis Secondary School, Ikot Ataku, to seek admission. Unfortunately, I made the journey a little too late as the term had already started; and admission procedures in the school had ended.
Though disappointed, I was undaunted. I had made up my mind not to return to my previous school. I succeeded in persuading my friends, Ete Okon Etebong, now a medical doctor and associate professor of pharmacology and therapeutics; and Ime Solomon Idiyang, now the Village Head and Traditional Ruler of Akpautong Group of Villages, to join me in search of admission elsewhere. The next day, we headed to Comprehensive Secondary School, Afaha Eket, as it was then called.
The school principal at that time was Mr. Ukpe, a fine, fatherly gentleman. On enquiry, we were offered the same verdict of admission closure. We seemed to be at the right places but at the wrong times. At this point, we were almost discouraged. The thought of returning to our former school created more fear in our heads than anything else.
Wait a minute! God must have whispered something to the principal; or he must have seen something in our young, desperate faces that made him to prod into our educational performances, thus far. In a calm voice, he asked us a few questions and demanded to see our examination results from the school we were running away from. We proudly obliged. Our class positions were impressive. They ranged between 1st and 3rd respectively.
That did it. He promptly asked his messenger to bring the admission forms; which we filled with excitement. Violla!!! We were instantly, without further questions, offered admission. Our joy knew no end; it exploded all over our faces as we could then call ourselves students of the prestigious Comprehensive Secondary School, Afaha Eket.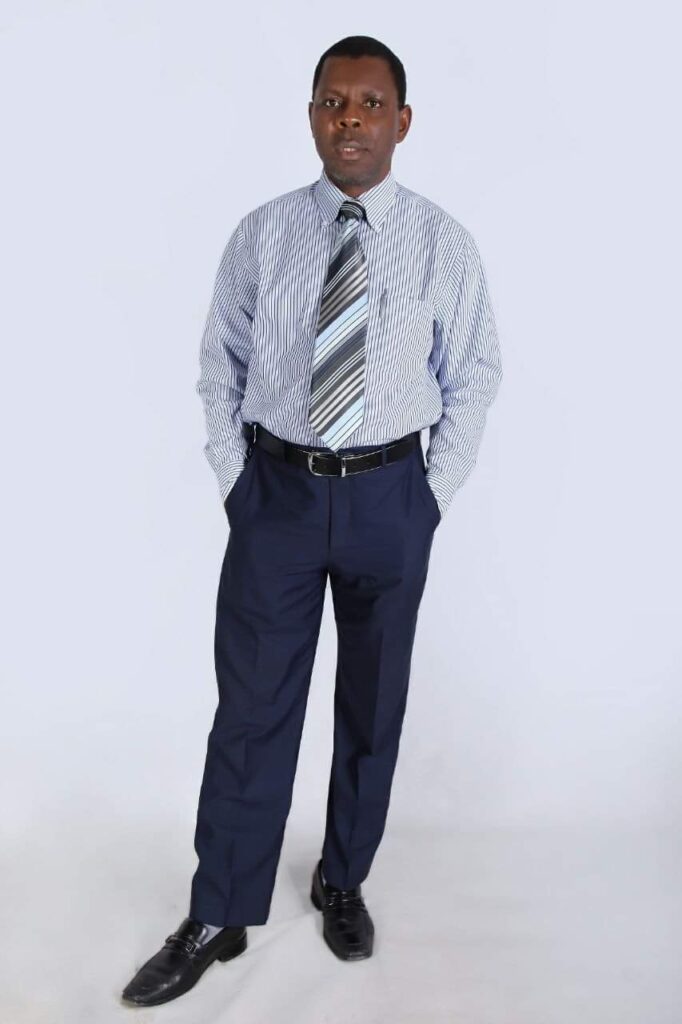 We started in the second term of 1977, in Class Three. We were determined to succeed and therefore set to work harder than ever before. All the backlog of notes had to be copied, which we promptly did. We made friends, familiarised ourselves with the new school system in terms of discipline and academic performance; and did not disappoint.
It is interesting to note that our admission to what later became Government Secondary School, started what was seen as a mass exodus of students like Nsitighe Ikpam; Monday Nathaniel Akwaowo; and many others, from my former school, to Government Secondary School, Afaha Eket.
Being offered admission into the school was one thing, actually reporting at the school became a tough ladder to climb. For instance, even the school uniform was difficult to acquire. This necessitated my decision to exchange my blue shorts for a white one with a friend.
On the day I was to formally report at the school, I stood on the road for a long time, with my box and school desk, waiting for some form of transportation. While waiting, a certain generous man, whom I had helped with farm work the previous weekend, passed by and gave me ten naira. That was most useful to me — an unexpected push in my pocket money. It helped me purchase my toiletries. So, off to school hostel I went.
Then started our intellectual drilling and grooming. I remember our chemistry teacher; Mr. Victor D. Ikot. The requirement for any student to offer chemistry in the school certificate examination was to pass his first, second and third tests, creditably. It was a tough condition. Often, Mr. Ikot will tease the students thus, "Go and do Efik, Efik is for you." Efik is the language spoken by a cross-section of Cross River people, which at that time included Akwa Ibom State. That was how meticulous the teachers were and many of us took the drill quite seriously.
On my part, I was already a government scholar even before I started off at Government Secondary School, Afaha Eket. I maintained that status throughout my stay there because of my consistent good performance. All my mother did was to provide a little money for my basic necessities. Our teachers were very good academically, one of them was the Bible Knowledge teacher, Rev. Johnson, and his wife; both were master degree holders.
Teachers, though kind, were strict. They did not treat kindly any student who was not serious. As one of the good students, I enjoyed many benefits. I was hardly flogged like many of my peers. Unfortunately, or should I say, ironically, my WAEC results fell short of my expectations due to some mistakes I made during the examination. I immediately remedied that by writing GCE examinations; and I got my required papers to proceed to the tertiary institution. Having learnt the bitter lesson, I remained focused. That has brought me to where I am today.
In my days as a senior student, I was made the prefect of Bill House; or what used to be called the Invincible Bill. I considered that a huge responsibility; which came with certain privileges. Bill House was quite outstanding then; in almost everything. I hope it's still the same now. We steadily won in many competitions. I personally won a prize in an art competition.
There were many remarkable incidents in the school that time. I would like to mention just two. First was the challenge of having to fetch water to the kitchen to ensure that students had food to eat. This did not go down well with me. It was always an ordeal and many times, I went hungry, because I refused to comply. I can't even recall what informed my stubbornness. The flip side was that sometimes I cried of hunger; at other times it was Christmas. Let me explain that.
During weekends, when many rich students, especially girls, left the school to their homes or travelled out of town, the kitchen still served the same quantity of food as though all the students were in. The few of us, who were not so rich, and had nowhere to go, had a field day. We could eat as many loaves of bread as we could gather. Sardines, eggs and other delicacies were always in excess supply at such times.
I recall one nasty experience. There was a misunderstanding in my class about who was to sweep the classroom. One of my class mates, a female, was forced by the class teacher to sweep after all the students had been flogged for negligence. I was the only one exempted. I guess, out of anger that I was favoured, she came to where I sat by the window and asked me to get up. Since I did not get up immediately, the girl simply pushed me and I saw myself dangling on the window, about to fall off.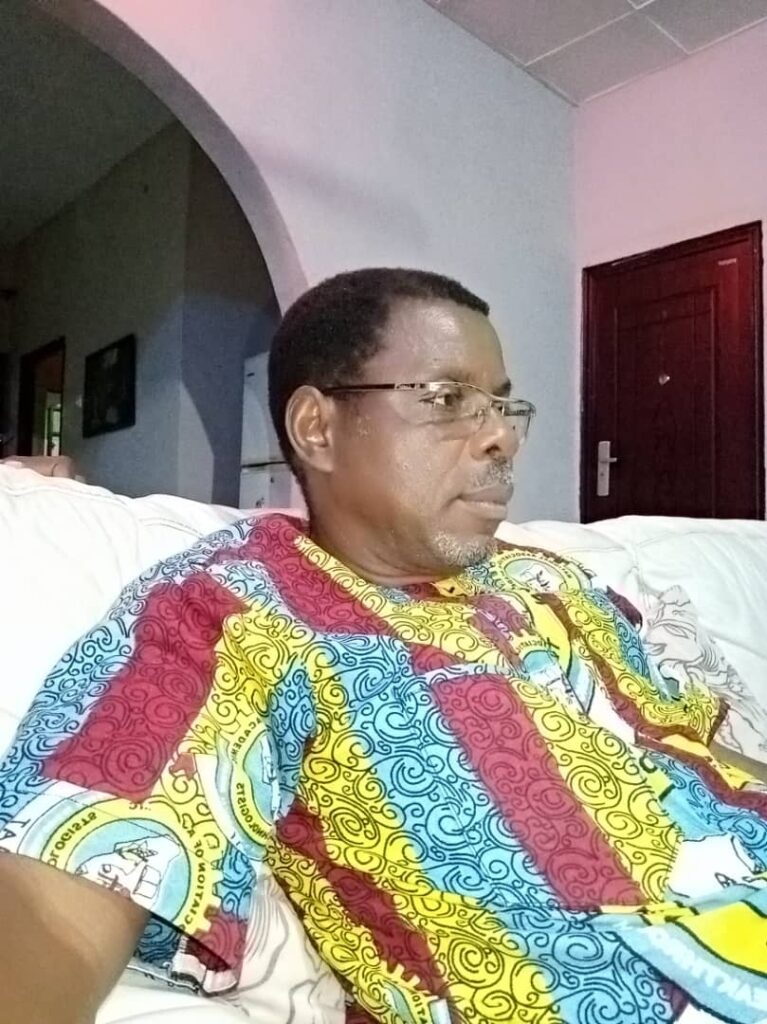 It took God's quick intervention to hold me back. We were on the second floor of the building. Everybody in the class started shouting in fear; other students and teachers, who were outside, screamed at the sight. I had the glass louvers shattered all over me. I would not be alive to tell this story if God didn't step in. It still baffles me at some actions people take. Today, I remember this incident and wonder, should any window of a school's storey building be without protectors?
Socially, many of my teachers made my stay in the school memorable. I can still remember Mr E. Eshiet, Mr Umontuen, Mr Nkwo, Miss Elizabeth Williams, Mr Victor Ikot, Mr Mbotidem Udonquak, and others. Some of them may not be alive today but I am very grateful to them. Also, I fondly remember some of my classmates; Enobong Edoho, Festus Udo Abasubong; now a Professor of Medicine, Emmanuel Ukpong Idem, Inyang Abia, Makosa, Anietie Ikot, Ini Okon, Uduak Okon, Asuquo Inyang Abia, Usiere Akpan Usiere, Mbotidem Abia, Amaunam Ntuk, Edidiong Ukpe, and others.
On the whole, Government Secondary School, Afaha Eket, was a very good study centre and a place to groom young lives. There were many students, who, through the school, discovered their talents. I remember a certain Jonathan Amaku, who took to football and became very famous in the country. Some of us were not so good in sporting activities, so we just concentrated on our studies.
I refused to illegally leave the school compound (break bounds); jump the fence; or cause any trouble in the school. I refused to be involved in any act of indiscipline and I almost succeeded.
With the solid academic tutelage I received in my alma mater, I pursued my career in the sciences. I am a thoroughbred scholar of the University of Calabar. I started with a National Diploma in science laboratory technology in London Institute of Science and Technology, and did a PGD in pure and applied chemistry, at Unical. I later branched out into biochemistry, still at Unical, where I obtained my master and doctoral degrees in biochemistry.
After several years of teaching and research, and after fulfilling every condition in the book, I was confirmed a Professor of Biochemistry at the University of Uyo. That day remains memorable! I am an old student of London Institute of Science and Technology and Bristol Polytechnic, all in the United Kingdom.
I am also an alumnus of the prestigious American Fulbright Fellowships, and a winner of the British Overseas Development Award. I teach and research actively; with over 74 articles published in both national and international academic journals. My publications are highly visible and are cited by national and international researchers.
I cannot forget to mention that I was the Best PhD Student in Biochemistry Department in 20 years. I am proud to say that Government Secondary School, Afaha Eket (GSSAE) moulded, groomed and gave me a good and solid foundation to stand on. It exposed me to the finest academic traditions which I have sustained. In Deo Stamus!