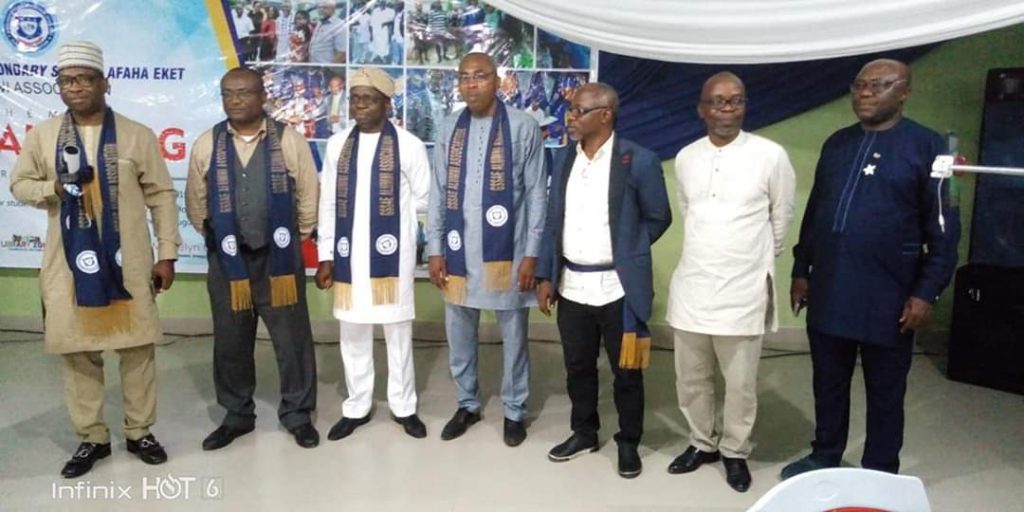 The Government Secondary School, Afaha Eket (GSSAE) Alumni Association has become easily the first organization in Nigeria to organize its elections through the electronic voting method.
In its recent election, on July 19, 2019, the Association, using the electronic voting system, conducted what the outgone president, Rt Hon David Lawrence called " a groundbreaking – first".
The new president, Aniekan Willie, upon his Exco's inauguration, thanked the Electoral Committee for a brilliant job done.
"Let me start by acknowledging our own Electoral Committee for doing an exceptionally brilliant job of executing our first-ever election using an electronic voting system which enabled our members anywhere in the world to vote for candidates of their choice! This is a feat I believe our nation's electoral body (INEC) can learn a thing or two from. It is a beautiful ingenuity worthy of emulation", he said.
The system required members to log into a site created especially for the election, log-in an earlier generated person-specific code, which now prompted the voters on what to do till eventual voting.
Although there were few reports of minor difficulties faced by some persons, they were eventually able to vote after following the laid down requirements.
It was also observed that there was voter-apathy, apparently because of the newly introduced system which many were obviously not familiar with.
Another innovation by the electoral committee was the presentation of Certificate of Return to all the elected officers, just before their swearing-in on July 27, 2019.
On behalf of the exco, President Willie also thanked the pioneer President, Rt. Honourable David Lawrence, for his leadership of the association in the past years. He then announced that Lawrence had "become Emeritus President—the first to be so honoured".
Members of the outgone exco were also appreciated for their "invaluable services to this Association and have left behind very positive footprints in our journey thus far". They along with the outgone president were however reminded that "in this association, there is no retirement. You can only move from one level of service to the other. All of you have just been promoted to the next level".