I Used To Kneel on the Bench to Reach the Dining Table
Where do you start telling a good story—from the end or from the beginning? Certainly, I have to start somewhere. Meanwhile, my name is Edidiong David Umoetuk. I am from Idua Village, in Eket Local Government Area. I gained admission into Government Secondary School, Afaha Eket, in 1978, and graduated in 1983.
I am dark in complexion. I have heard people say that I am stubborn because I do not agree with all their positions. Remember what one of our principals, Elder Edet G. Utuk, used to tell us: "don't follow the multitude to do the wrong." That's why, sometimes, I strongly disagree with the multitude."
My enrolment in Government Secondary School, Afaha Eket, was a deliberate choice by my parents—my mother in particular. They saw the school as the best within the area and one that would ensure sustenance of the strict disciplinary background I was raised in. I believe it was the best choice they made for my future.
Government Secondary School, Afaha Eket did not just allow me to pass through it; it moulded me into what I have become today. When I sit with colleagues from across the world to discuss solutions to knotty engineering problems, I thank God that I had a sound and strict academic background. What people see as difficulties always elate me as challenges requiring ingenuity. Sometimes, I am slow but surely, I do get there.
I recall an incident in my early days at a gas plant commissioning assignment. I used ordinary vacuum cleaner to save our company over $35m in cost of repairs and downtime of four months. A day's loss in production deferment was about $2 million. Imagine the losses for four months. Somebody inadvertently or deliberately poured stainless steel nuts into the second stage chamber of the 200MSCF compressor; unknown to the team. This caused serious noise and upsets during commissioning and start-up. Using a boroscope to check the internals; it was discovered that spherical balls were scattered all over the internals of the compressor. Luckily there were no critical physical damages to the internals of the $50m equipment.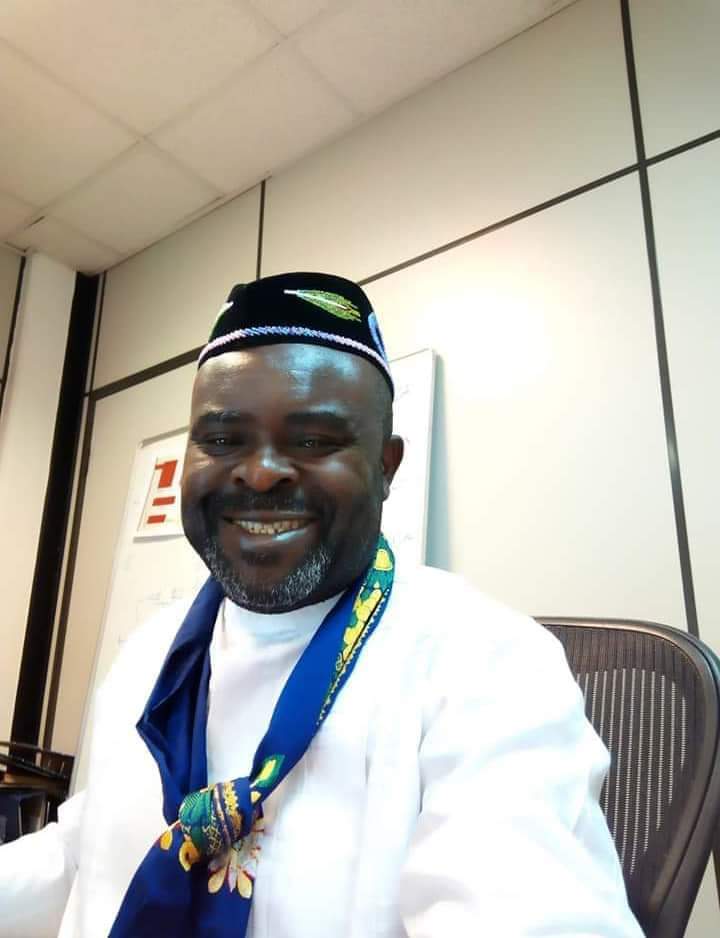 Management decision was to dismantle the installation and ship the compressor back to Florence in Italy for investigation and evacuation of the balls. I suggested we use a boroscope and vacuum cleaner to suck out the balls. Some very highly placed managers kicked against such simplistic and seemingly infantile solution; calling it a waste of time.
However, the Italian experts agreed to experiment my suggestion while preparing to dismantle the compressor. I was assigned to clean the mess. After three days, we salvaged 40 days downtime and over $35 million in costs of rework and loss of reputation in the eyes of the international community.
Let's return to the beginning. I still remember my first day in school. It was a bright Sunday evening. After downing my favourite bitter leaf soup with fufu, my mother, of blessed memory, called out: "Ekpedeme, are you ready?" I asked "Momisco for what?" She replied: "You are going to your new school this evening." I was baffled; and asked. "Which school again, St Franciscoco I think?" My younger sister answered "Comprehensive of course. Mom says St Francis students always fight and they do not stay in class."
I was shocked. I had always loved St Francis Secondary School, Ikot Ataku. I longed to appear in their resplendent white uniforms. They almost always took first position in the school march-pasts during Independence Day anniversaries and Children's Day celebrations.
I agreed to join her to "Compreheho." In my mind, I promised I must make that School take first position in all their march-pasts. I thank God it happened under the able leadership of Late Mr A. A. Umontuen, aka "Pepper" with me leading the pack.
I was on my mother's motorbike (C-75) that day with my legs tightly clasped with the same elastic rope they used to tie my luggage to the bike. This was a tradition I was exposed to since I was a baby. Being a frantic and energetic fellow, I always got my legs in between the spokes of my dad's bicycle; hence the legs had to be tethered to the frame always. I wonder how many other children suffered the same plight. That was exactly the way I was taken to school. I was not dressed in school uniform; in protest against being sent to "Compreheho" as I used to taunt the school then.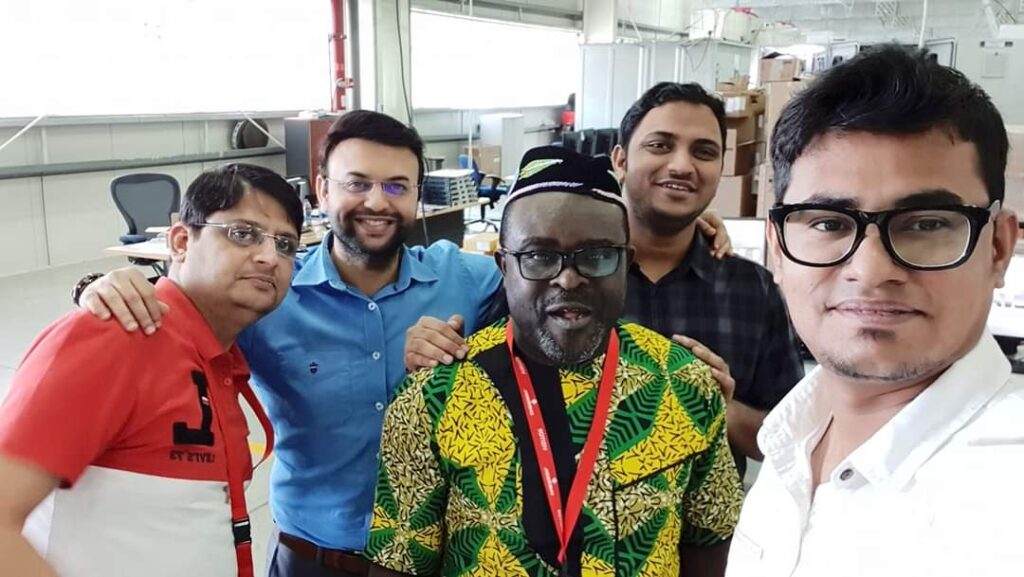 As soon as I was untied from the bike and handed over to Mr. Otu—the Edoho House Master—he sent for the House Prefect, Ogbonaya Okoro. I recall vividly his words: ''That's your son. Take care of him." That was exactly what Okoro did. He was a father above fathers to me. I was sent to my room in Edoho House. I wore my coloured clothes for two days without any apprehension by anyone. I was just like any senior student enjoying certain privileges with those in Class Five.
Twice, two senior girls took me to their dormitory. On those occasions, other girls protested that I was there come to see their nakedness. They refused to be taken in by my obvious innocence.
One incident happened on my first day in school. As stated earlier, I was not in uniform. A senior student called "People" met me and asked who sent me to bring food to my brother. He complained that I was too young to run such errand. I told him proudly that I was a new student. He retorted: "Like this?" I didn't know what he meant. "Can you read?" He asked me. I replied: "I can read anything including Greek and Latin." He led me to his room in Bill House; lifted me to sit on his bed and brought out his biology and chemistry textbooks for me to read for him.
After reading for few minutes, he was awed and asked "how old are you?" Then he complained to another senior "Orlando! Orlando! Come and see another Papa here oh. They have brought another Papa here to trouble us. But this one is tinnier." Then he turned to me and declared: "No, you can't be here. You have to go back and be up to at least 10 years. Did they give you napkins too?" I told him: "I don't urinate in bed." He replied: "then you will stay here with me." I told him that I already had someone to stay with. Reluctantly, he allowed me to go.
My first term was the best time of my life in the school. On my first morning in school, I woke up without seeing my siblings and my parents. I started crying. Ogbonaya calmed me down and asked if I would bath cold or hot water. I chose cold. He led me by hand and told one of the junior boys to give me a bath me in the field in front of the hall. That was a ritual for months.
It's difficult to forget the morning rush to the chapel for morning devotion. I can still remember the song I heard for the first time: "I love that man of Galillee. He has done so very much for me …." I strutted with Ogbonaya to the assembly hall and stood gingerly behind him watching boys being flogged either for not coming with hymn books, or bible or not wearing sandals.
It was frightening as I had never seen such pains inflicted on a fellow human being in my life. I cringed as every whip of the cane landed on them. It was most traumatic for me. I decided to run home that same day. Fortunately for me, I didn't know my way back to my village from the new site. It took a few days for me to realize that people were also flogged when they were not punctual in every activity including meal times.
I rarely slept on the bed assigned to me. I always huddled up with Ogbonaya in his small bed. I could not climb the double bunk beds. They were too high for me. Instead of being harassed by the senior students, I found myself being pampered by all except few day students. They called a fox. I fought them. I was somehow overly stubborn.
The pampering continued till the next set of Class Four students took over leadership. That was when I realised that I was in a boarding house. The beatings and scorns were so much, especially from people that were hitherto forced to wash my clothes; bring my food from the dining hall; and carry me on their back to and from the new site. I started learning to go to the stream to fetch water for the kitchen; and wash my clothes. I had a new master. In fact, I served three masters. Sometimes, I packed their plates to the dining hall and forgot which table I left them. Then I cried when their foods were poured away.
At the stream, I learnt how to swim. One senior student grabbed me one day and threw me into the water. I was almost drowned. But I struggled through after drinking plenty of water. I started learning how to swim by myself till I could jump from the bridge.
Two girls became so fond of me. I can't recall their names. They helped me a lot of times. In the dining hall, I was too small to sit and eat by the table. Most times, I knelt on the bench so I could reach the plates on the table while sharing food. I was also a slow eater. More often than not, they had to pour away my precious afang soup on Friday afternoons. These girls did everything to make feel comfortable. They taught me how to eat fast. God bless them wherever they are now.
Everyone seemed to have a name for me: Junior Pepper; Isogh; Ikpon; and Isip. But most people called me Papa or Principal. I enjoyed those names a lot and was proud to be so acknowledged. Two of these names: Principal and Papa, however stuck with me till I left the school.
As years passed, many people greatly influenced my life in GSSAE. They were: Mr Ogbonaya Okoro; Idongesit Ukpe, Mama Rock, Edak, Ikemesit "Sadro" Smith, Mr Austin, our Class Three physics teacher, Rev Johnson; Mr Jacob—our Indian chemistry teacher; and Emmy King, My best friends were Amambo Odiong and Samuel Bassey Alfred.
One incident happened in my Class Two that changed my life and stopped me from joking with my studies. One day, I didn't submit my English language assignment. The class teacher, Miss Akwaowo, asked me at the end of the class, to pick notes submitted by others to her office. She stopped by Mr Utuk's office and complained about me. On my way back from her office, The principal called me into his office and asked me to bring the notes I took to the teacher's office. I hurriedly did. He asked me to pick out my notebook. Alas, mine was not there. Utuk held my tiny legs together and the teacher held my hands. I was given eight strokes of the cane. They were slowly administered on my unguarded buttocks.
I learnt my lessons; but hated English language. I poured all my zeal into the sciences. It was in my class three that a stoically built young boy, a bit taller and probably older than me, came into my life. He was a junior student. His diction and choice of words in English language attracted my attention. We used to call him "Fella" He was an addicted novel reader. I secretly sought the source of his erudite and exciting phrases. I joined him in reading novels and literature books. I read the popular Pacesetter Series; African Writers Series, Famous Five; etc. I even attempted Lobsang Rampa, but it was too mystical for me.
Before I finished my third year, I could boast that I had read all the novels and story books in the school library. I even went to Eket Divisional Library for more. I read the Holy Bible back to back, twice. It was my encounter with Utuk and Miss Aquaowo that changed the story in my quest for knowledge. Passion for novels and sciences has remained a way of life for me till date. I learnt to be independent. I leant to be strong and courageous and to give my all in anything I do.
Oh! I almost forgot that I was an excellent actor in those days, In my Class Three, I featured as the "Herbalist" in our most celebrated school drama "Even One Child" I still recall comical names of characters in the Play such as "Onyong ono ndobo," "Ubok Ikut," "Ikut Enyin"
Shortly after graduation in 1983, I attended the School of Basic Studies in Akamkpa, Cross River State where I got one of the best results in GCE in those days—straight 7As. It was a mega feat at that time. Thereafter, I was admitted to study engineering (electrical/electronic) at the Federal University of Technology, Owerri. I majored in power systems engineering. Presently I am an instrumentation/remote automation engineer.
Professionally, I am proud of certain feats I have attained. I played significant roles in the commissioning of the biggest gas pipeline in Africa, loading 1.4 billion SCF of gas from the Eastern Gas Gathering Systems-EGGS (Associated gas from Shell, Total and Agip) to NLNG Bonny; installation of the first Supervisory Scada and Data Acquisition (SCADA) Technology in Nigeria for Mobil; serving as automation/instrument commissioning engineer for the $3.5Billion EGGS Project for SPDC Nigeria; installation of one of the first smart transmitters in the oil industry in Nigeria for ExxonMobil; installation of the Pilot Scheme and eventual implementation of Computer Aided Operations/ Supervisory Control and Data Acquisition (CAO/SCADA) Systems for Shell Petroleum Development Company as well as their Pilot Telemetry Systems in Nigeria.
I have attended several trainings as well as represented organisations I have worked for in Nigeria, Kuwait, Dubai, Singapore, etc. I belong to several social clubs and have supported several humanitarian causes. I am a member of several professional bodies in Nigeria and internationally.
I am happily married with children. We work assiduously to provide sound parenting to them. I always insist they follow as a life principle what my grandfather used to tell me "slightly stained, greatly reduced in price – that is the law of the white cloth"
Resilience and self independence are two outstanding virtues that I learnt from Government Secondary School, Afaha Eket. Added to these are sincerity and selflessness. These have served as my guiding principles over time. While in school, I played football and lawn tennis though not at Jonathan Amaku's and late Wilson Ndaowo's (Cassius Clay) levels. I gave up on lawn tennis very early as I was not tall enough to see the lines on the other side of the court. I was also involved in other extra-curricular activities such as table tennis, dancing, acting drama, and participation in march-pasts during Independence Day anniversaries and Children's Day celebrations.
That is my story. You can reach me on: [email protected]