Is there any school on Planet Earth that equals Government Secondary Afaha Eket? I will leave you to ponder over that. My name is Helen John Udofa. I am an undisguised, proud alumnus of Government Secondary School, Afaha Eket. Doesn't that sound cool? This is where I was trained and nurtured in the real tradition of perfection in character and learning. I belonged to the Beautiful 1984 Class.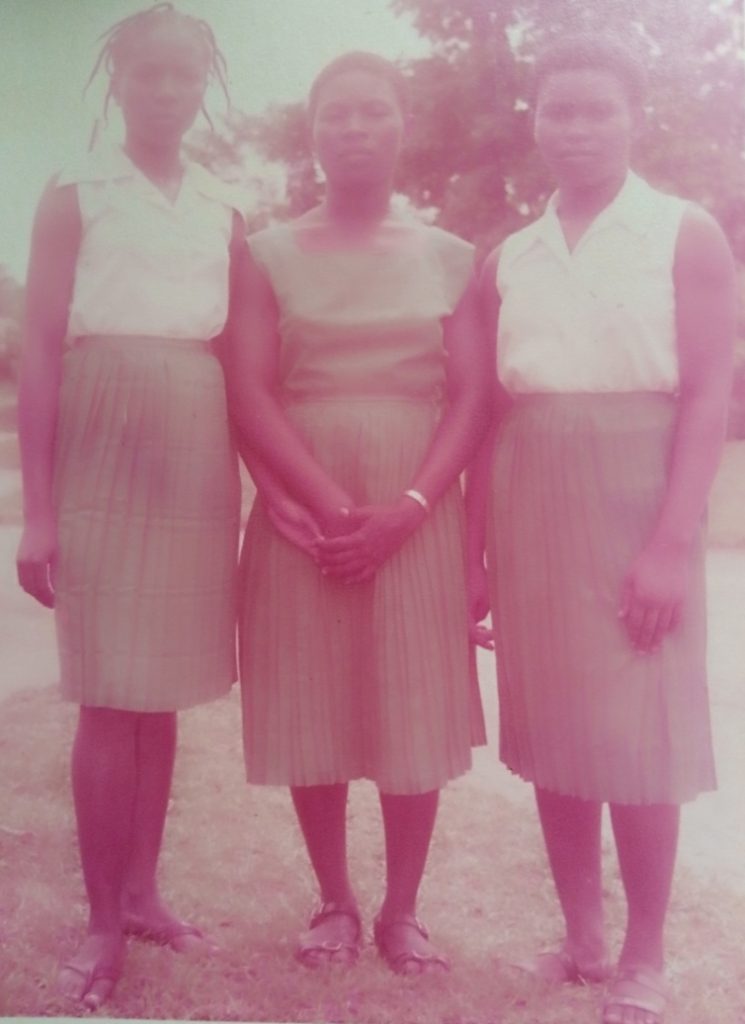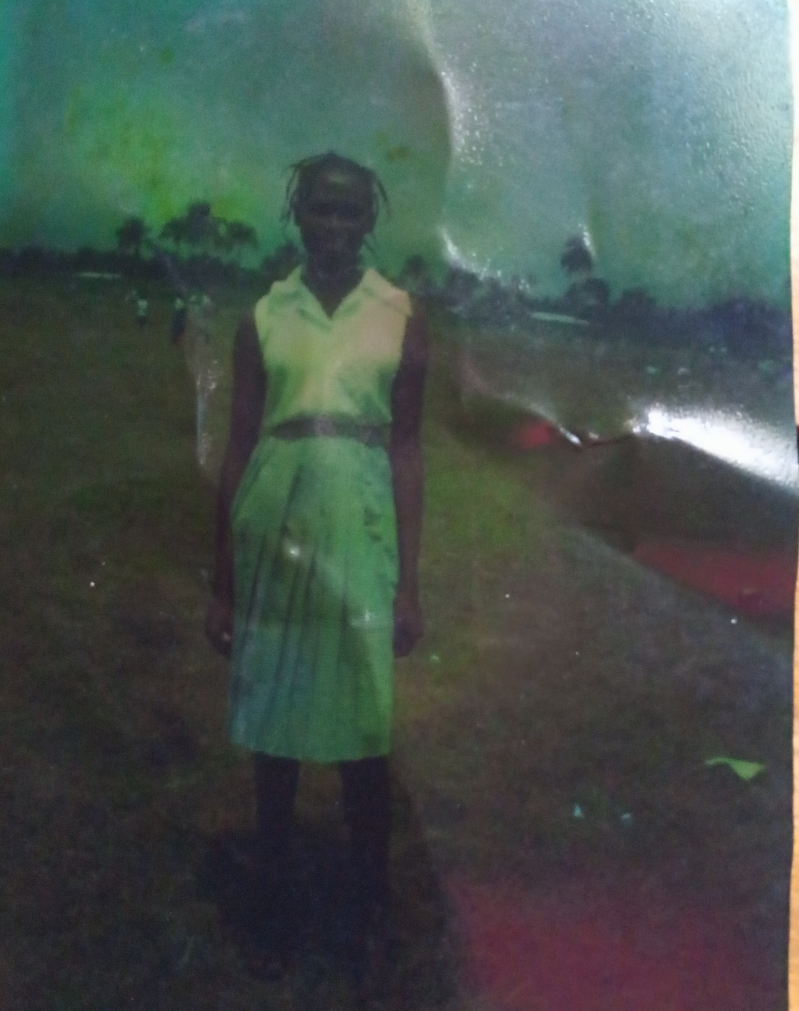 Upon graduation, I sought and gained admission to the University of Cross River State (now University of Uyo), in 1986 where I studied Communication Arts/English (Combined Honours) and graduated in 1990. A few years later, I did a post-graduate degree programme in Mass Communication at the University of Uyo. Presently, I am a practicing journalist with Akwa Ibom Newspaper Corporation—where I serve as the editor.
One thing that influenced my career choice was my exposure, in my final year, to extra mural classes and career guidance sessions. This happened at a time we were preparing for JAMB and GCE. I must say that my admiration of newscasters and journalists in the electronic media inspired me to pursue a career in journalism. While in the university, my interest was to major in Broadcast Journalism, but God knew better what the future had in store for me. I found myself doing an elective course in Print Journalism. Of course, most of my colleagues did not like print, due to the challenges of page planning and design, as well as editing signs and symbols, etc.
But, as fate would have it, the course I did as elective is what earned me a job. From the National Youth Service Corps (NYSC) camp in Awgu, Enugu, I was posted to the Satellite Newspapers, owned by a former governor of Anambra State, Chief Jim Nwobodo, for my primary assignment. It was there that I learnt a whole lot as a reporter because, through hard work and spirit of excellence, which are virtues I imbibed at Government Secondary School, Afaha Eket, I was assigned to cover the Ministry of Agriculture, Water Resources and Rural Development, even though I was a Youth Corps member. I must say that the practical experience I had, during my NYSC at Satellite Newspaper, actually prepared me for a career in Print Journalism.
Barely 10 months after my NYSC, I got a job in the State Newspaper Corporation, where I am currently working. While on the job, I have covered several beats including Government House, where I was a correspondent attached to the Office of the Wife of Governor for several years. I left the beat to be in charge of Agriculture and Education Desks. Then I was promoted Deputy News Editor; Deputy Editor, and Weekend Editor before becoming editor of the daily titles. Barely two weeks ago, I was elected the National Secretary of the Nigeria Association of Women Journalists (NAWOJ) at its 10th Triennial National Delegates Conference in Minna, Niger State capital.
Let's return to my days at Government Secondary, Afaha Eket. First of all, after my primary school, my choice of Government Secondary School, Afaha-Eket was influenced by the popularity of the school. It was regarded as a Grade One Secondary School in the former Eket Local Government Area. It was seen more as a model school by even the state government. My mother, who was a teacher, insisted I must attend GSS, Afaha Eket because the school had enough qualified teachers.
Another factor that influenced my choice was the unique school uniform. The colours and the designs were outstanding. In the area of sports, Government Secondary School used to be the school to beat. In fact, it used to win a lot of laurels in football, dance and drama competitions. There was also the well-equipped School Band, which I later became a member.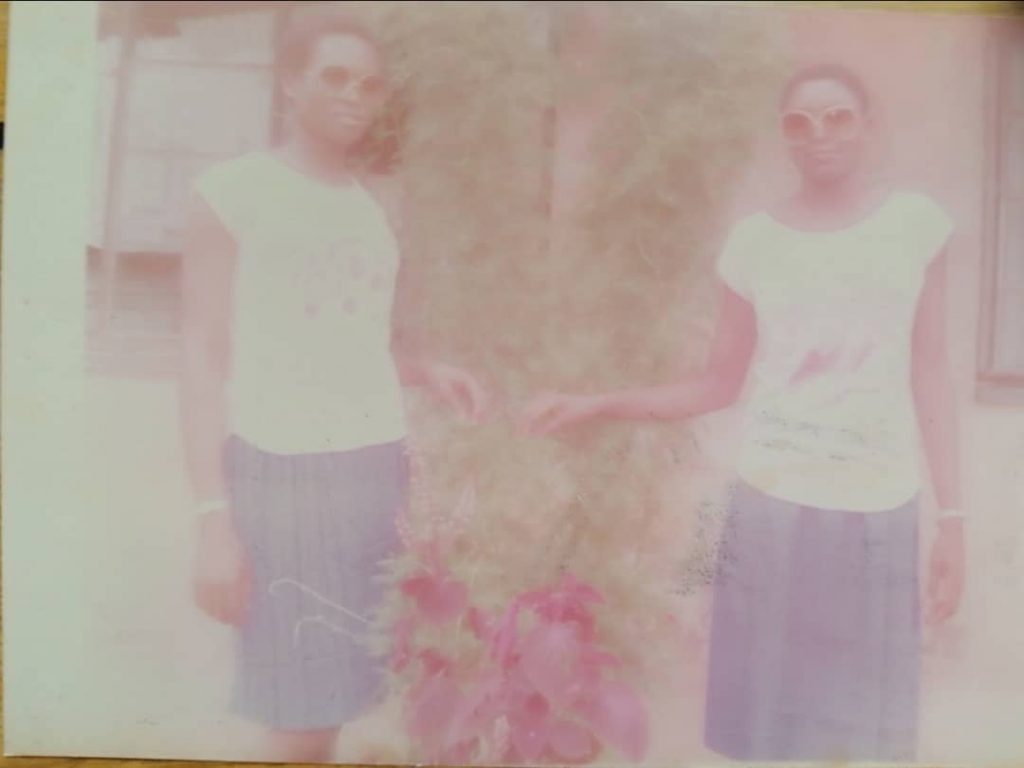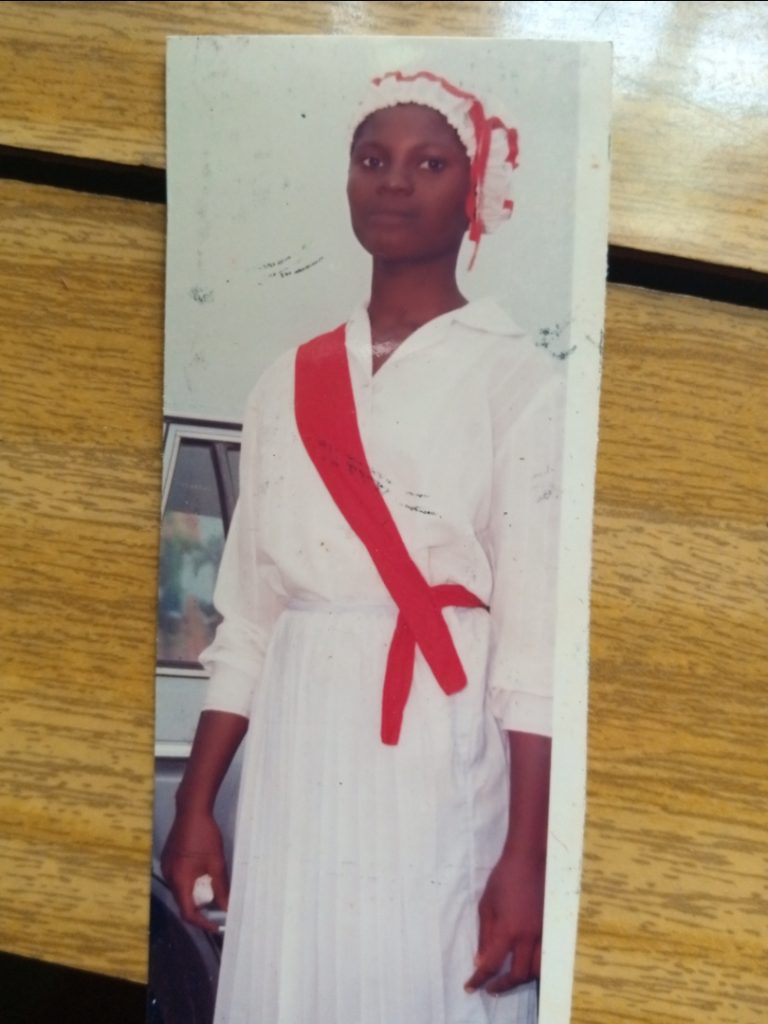 My greatest influence at Government Secondary School, Afaha-Eket, was mostly the Principal, Elder Edet George Utuk. He was a no-nonsense disciplinarian. I was also influenced by the Biblical teachings as a member of the Scripture Union (SU). I have quite a number of good memories about GSS Afaha Eket, especially during the three years I lived in Mary Slessor dormitory as a boarder. I cannot forget the satisfaction I derived as a member of the School Band, and the School Choir commanded by the indomitable Augustine Andrew Umontuen, alias Pepper.
I never missed opportunities to participate in cross-country events. I loved sports and I still do. In my senior classes at GSS, I used to try my hands on table tennis as well as badminton and volleyball in a court at the Old Site, in front of the Girls' Dormitory, during games period. I went on from there to play volleyball in my university days—as a hobby. Later, the game earned me limelight during my service year as a member of the National Youth Service Corps. I played in then Anambra State NYSC Volleyball Team and we went for the regional competition of the director's cup, which took our team to Benin City,
Life in the dormitory at GSS was good. I recall how we all looked forward to eating Afang soup and eba as lunch and rice with beef stew as dinner on Sundays. It was on Sundays that we had the highest number of plates in the dining hall. This negatively affected the size of each person's ration. On days that bitter leaf soup was served, the dining hall would be almost empty.
Most importantly, I had about the highest number of credits in the Mock Examinations and cannot forget having the privilege of assisting our principal to give out testimonials to our graduating class. I would have got the prize for best graduating student of that set but I got to know later that I missed out because I had repeated Class Four. The first time I did Class Four, for some reasons, the principal made sure that only those who had five credits were promoted to the exit class. Many students repeated the class, while others were expelled.
Nicknames—I was not one of those people with nicknames. But I had a lot of friends. My best friends were Comfort Michael Ekpe and her sister, Love Michael Ekpe. When I moved into the dormitory, I made other friends such as Ofonime Ekwo, Comfort B. Ikot, Comfort Sampson Ukpa, Blessing Akpan, Aniefiok Nse Obot, and one Eno Ibanga from Etebi in present day Esit Eket, among others. Among them, the only person whose friendship I still sustain is Comfort Ekpe; now resident in Canada, all thanks to her nephew, Kufre, and Facebook. I lost touch with Ofonime Ekwo, whose last duty point I can recall was Immanuel General Hospital, where she worked as a nurse. My young friends were Janet Sunday Ndedu, Esther Affiah, Glory Ewah and Esther Abia.
My advice to the current and future students who want to make the most out of their experience at GSS is that they should face their studies squarely. Their future depends on what they learn today. They should obey the school authority and take advantage of every opportunity offered them to learn and make the most out of it; shun truancy and vandalizing school property.
I remember GSS as a place where I was moulded into the person I am today. At that time, the fear of the Principal was the beginning of wisdom. It was at GSS that I learnt the virtues of hard work, uprightness, focus and self-discipline that have guided me through life. Our Principal, Elder Utuk, constantly advised us to face our studies and refuse to be distracted by ephemeral things. He made it clear that if we studied hard to earn good grades, it would enable us excel in our future endeavours and careers with greater opportunities to enjoy.
So I grew up with that mentality that I must stay focused to succeed in achieving set goals at any point in time because time lost may never be recovered. My greatest professional accomplishment is my ascension to the position of editor, signing two newspaper titles every week. The profession has given me a lot of exposure with many opportunities for self-improvement, while also broadening my horizon through local and international workshops and conferences in Nigeria and other places such as Ghana, Senegal, Dubai and Kenya.
For the current and future students with interest in pursuing a career in Journalism, they should aim at having good grades in English Language, Mathematics, English Literature, Christian Religious Knowledge, History and Government. They should study hard to earn their grades. Recent graduates of GSS should choose Mass Communication or Communication Arts courses as they fill forms for admission into the Polytechnics or Universities that have accreditation for such courses.
While I love sewing, travelling, nature, adventure, and sports, my participation in the Alumni Association has been quite thrilling. This group is one of the best things that has happened to GSS Afaha Eket. I derive satisfaction in contributing towards improving infrastructure and overall development of our Alma Mater as well as promoting excellence among the students through sponsorship of an award for the Best Student in Agricultural Science, annually. I am happy that the school is on its way to regaining its lost glory, by winning awards at state and national competitions. I am impressed with the steps and visions of the leadership of the Alumni Association to reposition the institution.
Presently, I reside in Uyo, Akwa Ibom State, Nigeria. My email addresses are: [email protected] and [email protected].