My name is Uduk Novem Ndedde. I am a proud alumnus of Government Secondary School, Afaha. I belong to the 1984 set—tutored, nurtured and inspired by the indefatigable Elder Edet George Utuk. I still reside in Eket, Akwa Ibom State. Currently, I am a Civil Servant employed by the Akwa Ibom State Civil Service as a Principal Master with State Secondary Education Board, Of course, I am professionally a Teacher by training. I am also, by Divine calling, a Teacher and Preacher of God's Words—being the Head Pastor of the Revival Valley Ministries International, Eket Parish.
My Post-Government Secondary School Education pursuits took me to the then Polytechnic, Calabar, where I acquired a National Certificate of Education (NCE) in Accounting Education. I later enrolled at the University of Calabar for a degree programme in educational studies (B.Ed). A few years later, I graduated again from the same university with a Masters Degree in Business Administration (MBA).
Did I personally choose to attend Government Secondary School, Afaha Eket? Yes, deliberately so! It happened under some funny circumstances. I had to run away from St Francis Secondary School, Ikot Ataku, for fear of retaliatory maltreatment or victimisation by the senior students. This was because prior to my admission to the school, I had close relatives who were senior students and were reported to have rough-handled several junior students in their days. At the time of my admission, these hitherto junior students had become senior students. I became afraid that they would visit the sins of my relatives on me.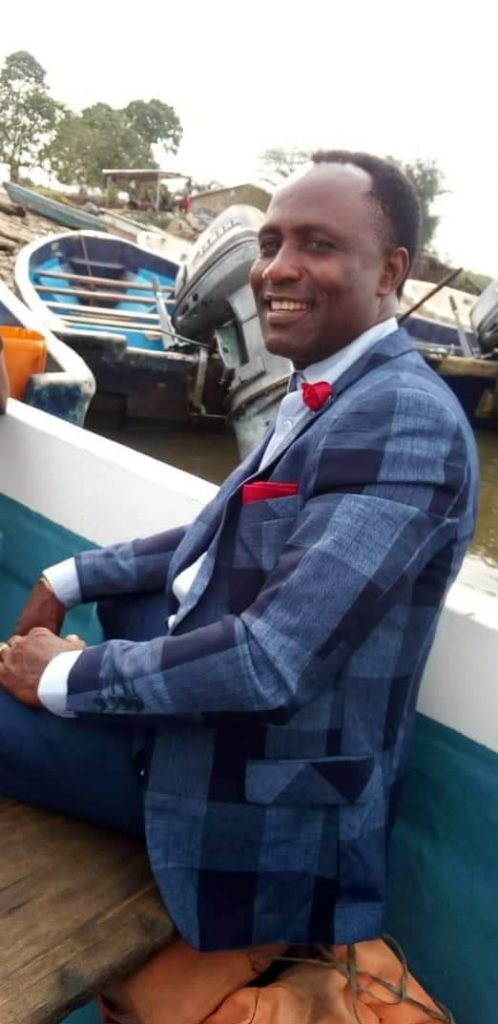 So, I left the school. I recall that my father, who was then a Chartered Accountant with the State School Board in Calabar, personally handed us—my sister Jen and I—over to Elder Utuk who became our guardian. With this arrangement, we lost our freedom completely.
There is no doubting the fact that my biggest influence—not just me but a whole lot of other students—at Government Secondary School; Afaha Eket, was the Principal, Elder Utuk. He was a-no-nonsense, purpose-driven man—a bundle of discipline. You did not need to see him to be afraid of him. The mere mention of his name would drive fear into any committed student of the school. We were mere raw materials on arrival at the school. But a few years later, we left the school as finished products—well polished in character and in learning.
Beyond academics, I was a member of the School Choir. Now, if you recall who the Choir Leader was—Mr. Pepper—you will appreciate the level of excitement we felt each time we had opportunity of ministering at any public function. One day, we sang to the utmost delight of guests at a certain event and Pepper—real name: Augustine Andrew Umontuen—was offered a scholarship to study abroad. That however was a politically-correct offer. It never materialised.
My nickname at this time was Novemistic—it actually doesn't seem to mean anything. It was simply coined from the name—Novem. My best friend then was the unbeatable Idongesit Victor. We are still very good friends.
Among the things I' m proud of about GSS are discipline, diligence and accountability. These are the three virtues I acquired and they have guided me through life. In sports, I was a member of the school relay squad; I also played in the school football team. In addition to singing in the School Choir, I love dancing which took me to the School Cultural Troupe where I developed my dancing skills—an act I love till date.
I really enjoyed my stay at the GSS. My advice to the current and future students is principally, know your worth and be focused on your studies because you are the first benefactor of the education you are getting today. When you are educated, you are better informed and you can appreciate things from various perspectives. A man without education is limited to what he is told. But an educated man has a wider scope and perspectives to view from. GSS is a great institution where foundations are laid for future leaders.
In our days, the level of discipline and care enforced by the Principal had spill-over effects on the staff. I remember the then Miss Williams, who was our Scripture Union Mistress. She was so caring that she would always give us food after every Friday Evening Fellowship. Other teachers who had influence on us were Pepper, who taught us History and displayed great skills in other disciplines; Mr Ekanem who handled Economics; and Mr Afahainam who was so gifted in delivering lectures on Government. We also had our Senior Prefect, Pastor Edwin Nssien, who supervised everything we did. These were great personalities.
The roles played by these people inculcated in us deeper sense of religious and moral discipline. It made us to learn to be accountable in all our dealings. Though the school is situated in our community, going home for anything was not to be. This is because you would have to face the principal and defend the reason(s) for seeking to leave the school compound. We were always demanded to fully account for the pocket money before we were given another, for whatever reason. That means you must show in details how you spent the previous one. To worsen the situation, the money was usually kept with the Principal. So before you get the money from him, you must package your story very well.
My greatest moment of accomplishment today—as a Teacher—is when I run into someone that was once my student; who tells me about his successes; and attributes them to the role I played in his or her life. Such moments are always so emotional and fulfilling. The same feelings come when people appreciate God for using me to bless their lives when they were in difficulties. A lot of people do not know that I am also an Activist. I hate oppression and injustice of any sort. This explains my involvement in Unionism—I am currently the Deputy Chairman, Nigerian Union of Teachers (NUT), Esit Eket Branch.
It gives me joy to see people smile. This informs the reason for my presence in the alumni association; which is to encourage an atmosphere where we can give a little of what we have acquired back to the society. This is a great forum to belong to.